Our Mission:
Empower and equip students and young professionals
to identify, critically analyze, and shape
the ethical, policy, and societal dimensions
of science and technology.
The Pugwash approach is best summarized by Ian Malcolm in Jurassic Park: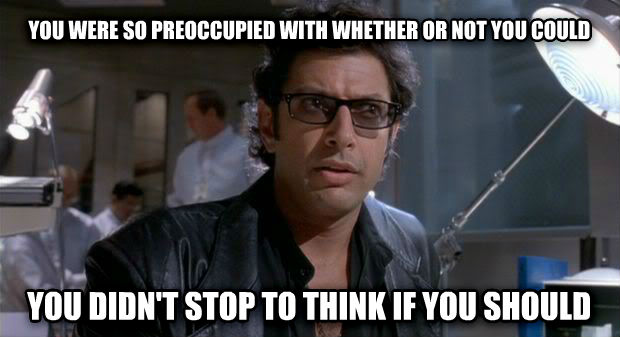 Pugwash events are a moment to stop and think about whether we collectively should do something, and to share information leading to the right decision. The Pugwash goal is to make this kind of thinking reflexive, so that people in all walks of life—working with science and technology, making their own decisions about using it, or voting and promoting their views on public policy—bring the Pugwash approach to their thinking.
We don't tell you what ethical position to take, or what conclusions to draw—although certainly many presenters and individuals at Pugwash events will argue in favor of their own positions, and hopefully present solid data that backs them up. We're about the moment when you stop and think—and about building such moments into every such decision.